TX – House of Torment
HOUSE OF TORMENT IS REBORN AT A BRAND NEW LOCATION 2 X BIGGER
This Halloween Season, House of Torment haunted house moves to a new, larger, permanent home doubling in size to span 40,000 square feet. House of Torment's inaugural season at 2632 Ridgepoint Drive Austin, TX 78754 will feature 3 brand new haunted houses including: Dawn of Evil, The Frenzy, and Graveside Manor. 2632 Ridgepoint Drive is near the intersection of Highway 183 and Highway 290 East only 2 miles away from House of Torment's former home.


AUSTIN'S OWN NATIONALLY RECOGNIZED HAUNTED HOUSE EVENT
Famed for its over the top production value and creativity House of Torment is proud to consistently be recognized by local, regional, and national media outlets as well as industry associations and trade publications as one of America's best haunted houses.

"One of America's scariest haunted houses" – The Travel Channel

"A world class scare" – ABC News

"One of the most elaborate seasonal haunted attractions in America" – Fangoria Magazine

"One of the best haunted attractions in the U.S." – USA Today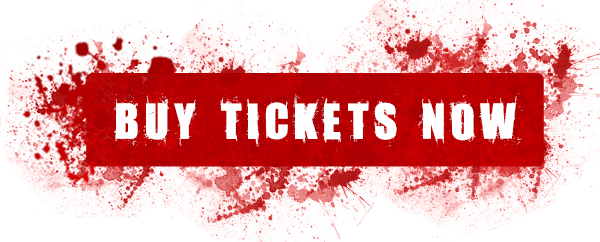 Coming Soon
GENERAL QUESTIONS
Q: What Time are you open?
A: Our calendar changes as it gets closer to Halloween. Generally, we're open weeknights (Sunday, Wednesday and Thursday) from 7:30 pm to 11:00pm and Friday and Saturday from 7:00 pm to 12:00 am. Please check our calendar for specific dates and times.
Q: How much does it cost? Can we buy tickets online?
A: Yes, you can buy tickets online or at the door, although we recommend buying online in case we sell out. Click here for more information on pricing.
Q: Is it really scary?
A: Yes. It is really scary!
Q: Can I switch the time/date of my ticket? I can't make it to my reservation.
A: Cancellations and rescheduling needs to be done 24 hours before your scheduled time. We highly suggest planning your trip to the haunted house in advance. However, please note like sporting events and large attractions, we do not give refunds under any circumstances.
Q: Are there discounts for children?
A: No. All tickets are the same price.
Q: Once we've paid for admission are we able to go through again?
A: No. However, you can purchase another ticket if you would like to walk through the haunted house again.